An inclusive society; where diversity is valued and all children have the opportunity to realize their rights and reach their full potential.

Every child has the right to participate in all aspects of social, educational and community life on an equal basis to others.
 An inclusive society is one that values and promotes the diversity of human life.
Governments have the responsibility to uphold the rights of all children as articulated in the Convention on the Rights of the Child and
the Convention on the Rights of Persons with Disabilities.

All our efforts are focused on transforming our communities over the long term. This takes time, but change must be lasting and sustainable.

We are passionate about genuine and meaningful inclusion. This is driven by our experiences and the experiences of those we love. Our passion moves us forward and motivates everything we do.

Diversity makes us stronger and smarter, as individuals and society as a whole. We deeply value what diversity brings to our lives.

These values underpin an inclusive society, and as such are at the core of our mission and vision.


We had a dream; to create a children's book that would change a generation's view on disability. The book was to feature a main character, who was a little boy with autism. After pondering the endless possibilities of story lines for months we kicked our dream into a reality by starting a crowdfunding campaign to raise the funds to publish our children's book. Backed by ING Direct, and the generous donations from friends, family and strangers we raised over $12,000. With a financial commitment we wrote, rewrote, sketched, erased and then finally self-published 2000 copies of Fergus & Delilah. Check out our crowdfunding campaign video that got us started.

It was our first full year of operation and it was action packed! Thanks to the Northern Rivers Community fund and Club Grants we were able to donate over 300 books and inclusion resources to schools around Australia. We sold-out our initial 2000 books and published another 1000 hardcovers, we spoke at the 2017 Asia-Pacific Autism Conference in Sydney and held our Sydney Book Launch.

We received such positive feedback from teachers and parents about the impact of the book on the attitudes and experiences of children that we decided to take the next step and establish Fergus & Delilah as a Not For Profit Organisation. The focus of Fergus & Delilah Limited is to create and deliver innovative, engaging, and age appropriate resources that promote diversity and encourage children to explore the value of that diversity and difference in their schools and communities. By starting this conversation at an early age, Fergus & Delilah's resources challenge preconceptions, social norms and attitudes that underpin discrimination and misunderstanding. We aim to promote the meaningful inclusion of all children in all aspects of life. We have many exciting ventures planned for 2018!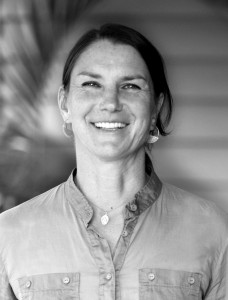 Míša Alexander is a mother of three boys, one of whom is on the Autism Spectrum. Inspired by the need for more inclusive schools and communities, she co-created and illustrated Fergus & Delilah, a children's book changing a generation's view on disabilities.
Míša is Canadian born, but has lived on the Northern Rivers of NSW since 1997. She has worked as graphic designer & illustrator for over 20 years in various studios around Australia as well as internationally for the United Nations as part of the Electoral Commission in East Timor & Afghanistan.
Human rights has always interested her and now having a child with a disability she feels more compelled to take action and make a change in our society. Míša has now embarked on completing her Masters in Human Rights.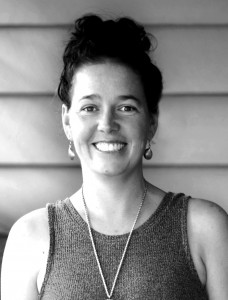 Erin Knutt is originally from Canada. She has lived in the Northern Rivers of NSW since 2009 where she completed her Bachelor of Primary Education.
For the last 6 years she has been working as a Special Needs teacher in a support unit that caters for a range of disabilities. With her insight and understanding of inclusion and access, she has been able to use her experiences to write her first children's book, Fergus & Delilah.
As a mother of two young children she sees the importance of early education on how we can connect and include others despite our differences.
Kate Finch lives near Byron Bay with her husband and two young children. Kate has a background in anthropology and a Masters in International and Community development.
After she moved to Australia from the UK, Kate worked for a youth homeless organisation with a focus on drug and alcohol early intervention and education pathways for young people who were not in the mainstream school system. For the past 10 years she has worked in the areas of global health policy and advocacy, with a focus on HIV and tuberculosis, and more recently disability rights. Kate joined Fergus & Delilah in 2018 to support our work as a Not For Profit Organisation.